Education Resources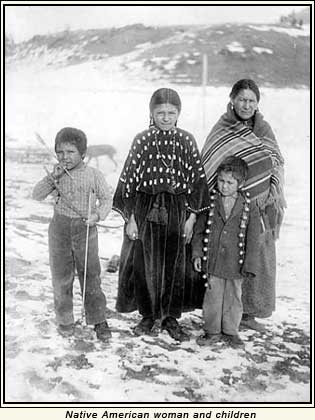 Please read our reproduction policy that defines copyright, fair use, personal use, and commercial use of our items on this website. Your acceptance of thse items in any medium, including online, constitutes the acknowledgement, understanding, and acceptance of the terms and conditions of use outlined in our Copyright and Use Statement.
Curriculum Packets
The Olympic Peninsula Community Museum Project, in collaboration with the University of Washington's Center for the Study of the Pacific Northwest (CSPN) offers curriculum study packets for teachers on some of the topics covered in this website.
The material is appropriate for use in middle- and high-school courses but may be useful in other educational environments. The packets include thematic essays, lists of primary sources, lesson plans, timelines, glossaries, maps, and source lists. They can also be downloaded as complete PDF files.
There are three packets on the following topics:
Maps
The first 3 items require Flash player software to view. If you do not have the plug-in installed download it here.
Other Digital Collections
The University of Washington Libraries Digital Collection website features many collections that contain items related to topics significant to the Olympic Peninsula. A few of those collections are listed below.
Other Online Exhibits
Recommended Reading
Amundson, Mavis. The Great Forks Fire : A fast-moving forest fire on the Olympic Peninsula test the courage of a small town. West Gull Publishing, 2003
Amundson, Mavis. Sturdy Folk : Personal accounts of life and work on the Olympic Peninsula. West Gull Publishing, 1999
Kirk, Ruth. David, young chief of the Quileutes : an American Indian today. New York: Harcourt, Brace & World, 1967
Morgenroth, Chris. Footprints in the Olympics : An autobiography. Ye Galleon Press, 1991
Powell, Jay. Quileute : An Introduction to the Indians of La Push. Seattle: University of Washington Press, 1976
Sedam, Michael T. Olympic Peninsula : The Grace and Grandeur. Voyageur Press, 2002
Warren, Henry. Olympic : The Story behind the scenery. KC Publishing, 1982
Wray, Jacilee (ed). Native Peoples of the Olympic Peninsula : Who We Are. University of Oklahoma Press, 2002
Zinn, Howard. People's History of the United States : 1492 to Present. Harper Perennial Modern Classics, 2005